Our Dedicated Product Test System of Radiological Quality
By introducing a clinical digital radiographic machine (DR) and auxiliary devices to adapt to the needs of products' inspection, we set up 2015 a dedicated testing system which specializes in examining the products' X-ray transmission properties, including the Alu-Equivalence and X-ray Imaging-Quality. This system is specifically designed for batch scanning, and it does the detection task efficiently, which makes a whole process inspection technically possible.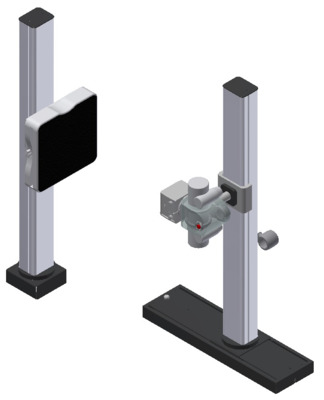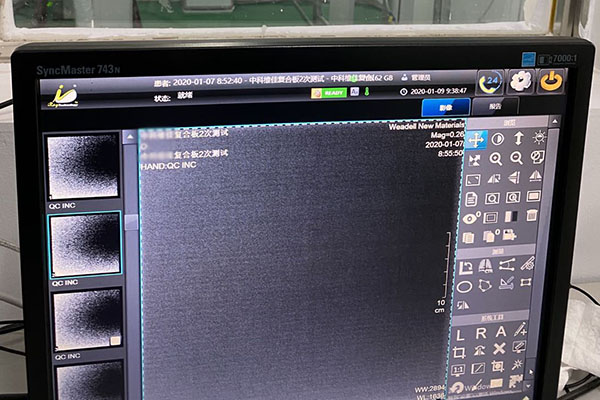 For Detection of Alu-Equivalence
Clinical radiation medicine requires that the patient-supporting structure, usually the top boards, used in the radiation equipment should have the characteristic of low aluminum equivalent in order to prevent excessive exposure to X-ray radiation and to permit short scanning duration and precise results.
At the same time, as the only x-ray penetrating medium other than the patient's body, this structure board should have good x-ray image quality, that is, its X-imaging results should be pure, there were no visible impurity spots or visible blemishes that might interfere with the doctor's diagnosis.
Therefore, in order to fully test the above two properties of our products, and thus significantly improve the quality management, we have built this set of X-ray performance special testing system.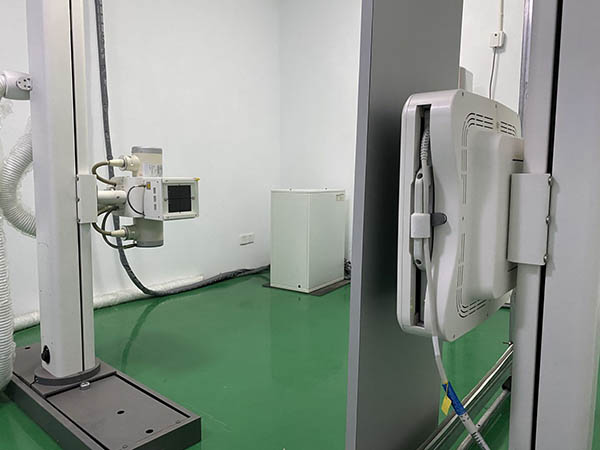 This testing system can not only help improve internal quality controlling, but also support our customers to complete the traceable quality management by providing multi-node inspection files.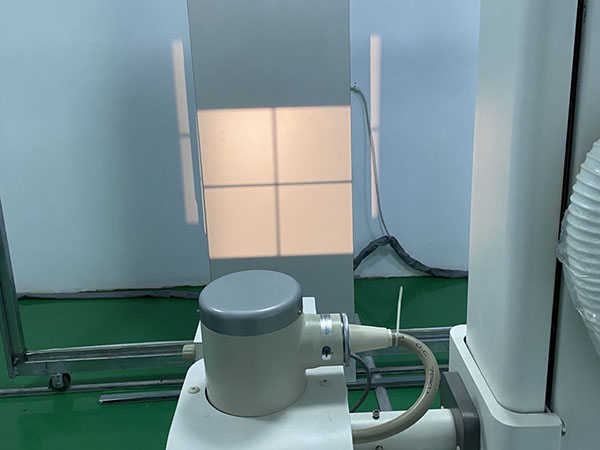 From a Clinical Perspective
Adapt to the needs of product testing
The x-ray equipment included in this system is a clinical DR, which allows us to test products directly in accordance with clinical requirements.
In order to make this personal testing device more suitable for product testing, we added some auxiliary devices and obtained a complete system that can perform batch testing efficiently.
Full Inspection available
Determination of Aluminum Equivalence
According to the characteristics of DR system, referring to the related IEC standard and Chinese national standard, the X-ray aluminum equivalent value of the product was determined by comparing the multi-step module made by high purity aluminum.
100% Examined
From raw materials to semi-products then to finished products, we implement a whole process inspection throughout the entire production, so that each piece of them will be strictly inspected and respectively noted. The efficiency of batch scanning technically ensures that we can make it.